BD-808 PRO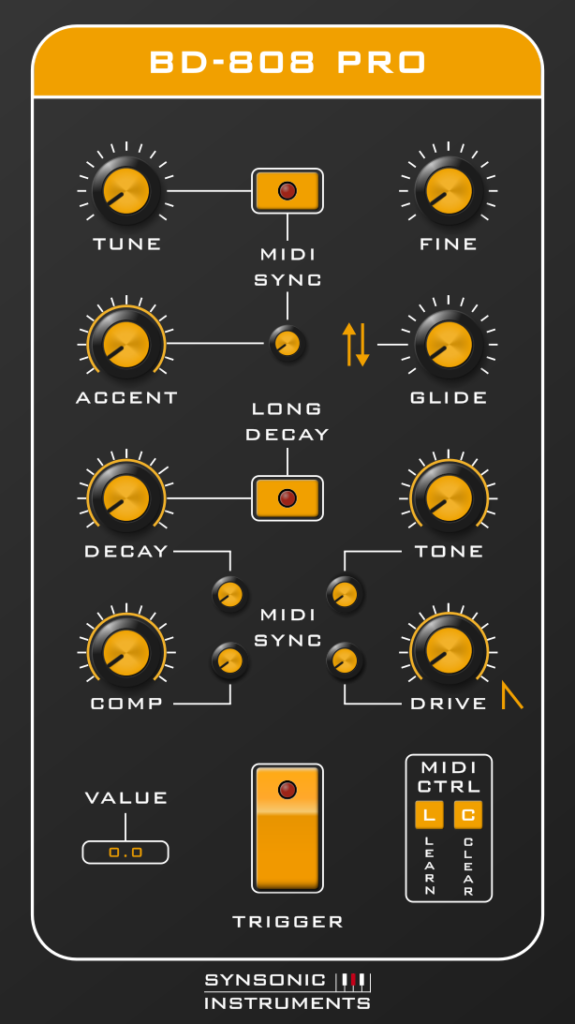 808 Bass Drum
BD-808 PRO emulates the original analog 808 bass drum and can also be used as a bass synthesizer.

Features:
Sound synthesis: a detailed emulation of the original analog bass drum gives you an authentic 808 sound
Compression for punchy sound
Overdrive for a rich harmonics
Glide for catchy basslines
Extended MIDI-Control: To allow more dynamic playing, one can influence the amount of accent, decay, compression, drive and tone dependent on the MIDI velocity
Reviews
"Most versatile 808-steamengine to get so far. I really like the harmonics added by pushing the drive. Being able to play this thing velocity sensitive and at any pitch is another great reason for me to stay in the box."
BD-808 Pro Demo
The demo version will play a noise every 30 seconds.
When purchasing the plugin you will receive the full version as download.