Apollon
Virtual Analog Drummachine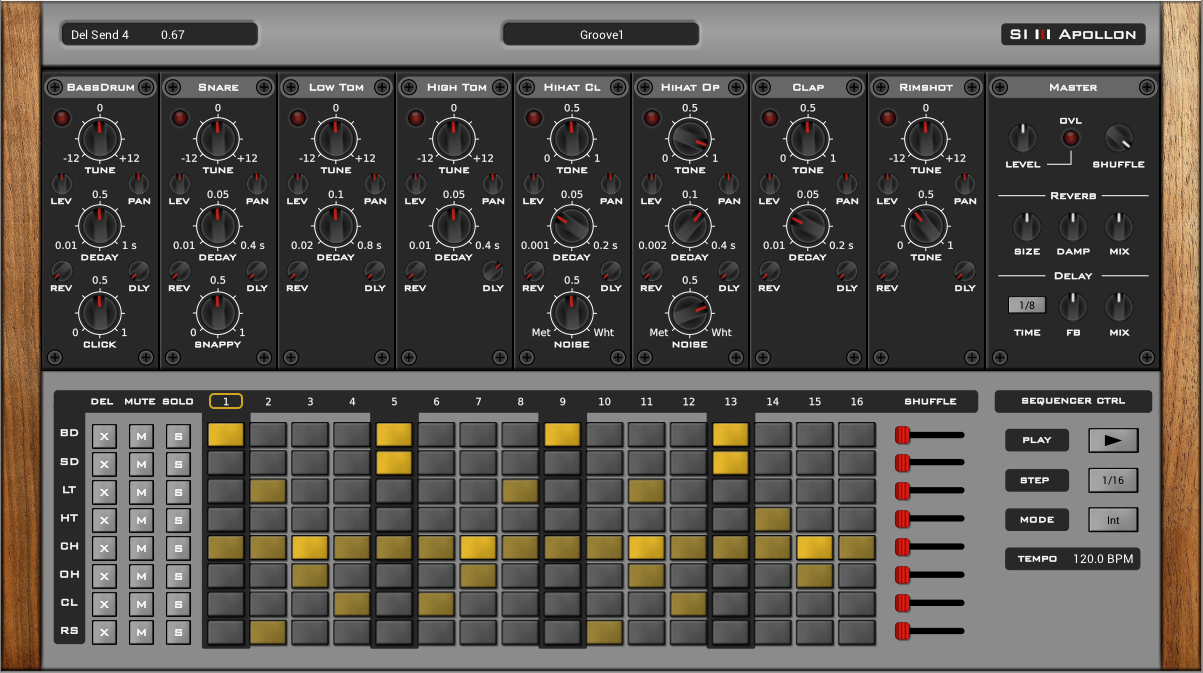 Virtual Analog Drummachine
Apollon is inspired by old analog drummachines.

Features:
8 Instruments: Bass Drum, Snare, Low Tom, High Tom, Closed HiHat, Open HiHat, Clap, Rimshot
16-Step Sequencer: Velocity-Sensitive Steps, Shuffle per Track, DAW Sync
Effects: Reverb & Delay with Effect-Sends for each Instrument, Panning
MIDI Control: All Instruments can be triggered individually via MIDI
Reviews
"Suitable for Deep Analog beats, House, Techno, Minimal or Lo-Fi House music production."
"This is a very inexpensive, extremely well done plug-in. The sounds fit very well in the mix. Apollon works like a charm."
Apollon Demo
The demo version will be silent for 3 seconds every 45 second and preset saving is disabled.
When purchasing the plugin you will receive the full version as download.